Some times in our walk with the Lord we reach a place where we have a dry season, it doesn't seem like we are being effective or being affected.
This week the Father led me to Ezekiel 37 the valley of dry bones. When we reach the place where we feel dry, parched, not effective, the Lord says speak, there is life and death in your tongue. Prophesy to yourself, to those dry bones that they may live. Some times speaking isn't enough and we have
to breathe. Breathe in the fresh breath of the spirit. Don't just settle for the dry bones rattling, allow the Holy Spirit, the breath of God mentioned in Acts to come rushing in and fill the rattling bones of life with true life.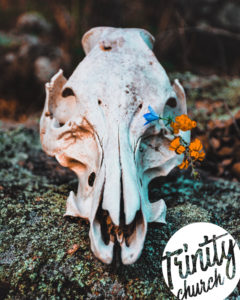 Begin speaking to the dry bones around you, and breath life into them, maybe it's your job and co-workers, maybe it's your spouse or marriage, maybe it's your children, maybe it's depression, anxiety, addiction, envy, jealousy, strife, you get the picture. Speak live to those things, speak life to your mind, remind yourself that you have been given the mind of Christ, die to yourself and follow Christ. As you strive to be more like Him, the words of life and truth will fill you up. What your full of is what will flow out.
Woooooo, so get full of the living breath (Holy Spirit), the living word (Jesus) and prophesy hope, prophesy peace, prophesy love, and watch the dry dead bones in your life, live!!!!! Woooooo, now GET UP, GET OUT, AND GET YOUR PRAISE ON!!! HAVE A BEAUTIFULLY BLESSED DAY! I LOVE YOU ALL!!!!