G

ood
morning mighty Saints of the most high God!!!! The Lord has placed it on my heart this week about evangelism. This is to share the gospel, the good news of Jesus Christ. There are so many scriptures in the word about evangelism. Pray for laborers, the fields are white with a harvest.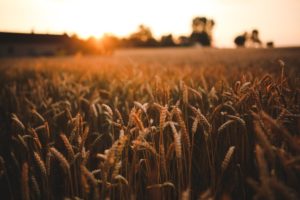 Paul tells Timothy to do the work of an Evangelist. We should all be ready to give an account of the hope we have within us. Jesus has given us the power to do this. In Acts the apostles and
other believers went out and spread the word. Jesus said to go into all the world and preach the gospel to every creature.
You who are believers were once evangelized, someone told you of the good news of Jesus. I encourage you to pray often, to speak boldly the name of Jesus and tell about how He has set you free, delivered you, healed you, filled you with the Holy Spirit!!! Tell of the miracles He has done in your life, speak about how He renewed your mind, how through renewing your mind you were able to tear down strongholds, casting down imaginations, take thoughts captive.
I encourage you to take this to your job, to your neighbor, to the grocery store, to the gas station, everywhere you go. Start with your own home and expand. Go into the hospitals spreading the Good News. There is never a lack of opportunity. This isn't just for the pastors to do, God has shown me shepherds guard the sheep, but sheep produce sheep. We who believe are sheep of his pasture, so go out to those places where no one else will, doing the work of an Evangelist, start spreading the news and begin to birth sheep as the Lord leads you where He needs you. Don't let fear keep you silent, let the pressing and the crushing produce the oil and the wine of the Holy Spirit and release it to all who are hurting and oppressed.