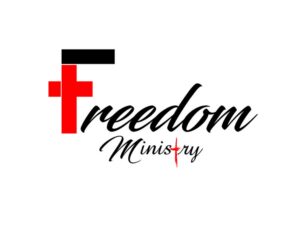 "Then you shall know the truth and the truth shall set you free."
Freedom Ministry is an outreach ministry of Trinity Church. It is driven to extend and outpour as much of Jesus through action onto this community and surrounding communities.
Its about the willingness to "GO OUT" and be disciples of Christ not only by proclaiming the gospel but in action and conduct. Every year the Lord gives Freedom Ministry new ideas, new ways to bless families, individuals, the community and be a blessing to those in need. Freedom Ministry extends not only financial provision in certain areas but gives of their time. Showing someone, you care and that they are important can stretch farther than any dollar amount.
Areas of ministry that they are regularly active in are, feeding individuals and families at a local motel, Prison Ministry, Blessings in a Backpack. As of now, Tis the Season To Be A Blessing is one of the biggest outreaches per year. The Lord leads them to families to give a Christmas miracle they weren't expecting.
Freedom Ministry is willing and equipped to go to the dark places to reach those who have been forgotten, those who are broken, those who need some help, those who need a backpack for their child, those who need someone to pray with. An area that they are passionate about is FREE BIBLES! They hand out free bibles at fundraisers/events to anyone who is in need because the gospel of Jesus Christ is the most prized procession you can have, and no one should be without.
Freedom Ministry serves the Lord in areas that you could not categorize them under one category. It's a broad area of Ministry work. The countless volunteers who are a part of Freedom Ministry help reach all those places. The Lord leads Freedom Ministry to areas that others are not called to and areas of Ministry where others fear to go. So, "WE GO." God goes before them and leads every step of the way. They are not simply hearers of the word, but doers. Freedom Ministry says the best part is when there is a God given opportunity placed before them, they began to feel their hearts leap with passion, purpose rises and the fire of the Holy Spirit burns within and their heart cry is, "SEND US FATHER, WE WILL GO."