BE BLESSED BY GOD'S WORD THROUGHOUT THE WEEK
Some times in our walk with the Lord we reach a place where we have a dry season, it doesn't seem like we are being effective or being affected.
This week the Father led me to Ezekiel 37 the valley of dry bones. When we reach the place where we feel dry, parched, not effective, the Lord says speak, there is life and death in your tongue. Prophesy to yourself, to those dry bones that they may live. Some times speaking isn't enough and we have
to breathe. Breathe in the fresh breath of the spirit. Don't just settle for the dry bones rattling, allow the Holy Spirit, the breath of God mentioned in Acts to come rushing in and fill the rattling bones of life with true life.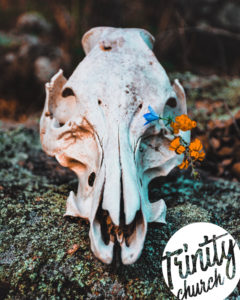 Begin speaking to the dry bones around you, and breath life into them, maybe it's your job and co-workers, maybe it's your spouse or marriage, maybe it's your children, maybe it's depression, anxiety, addiction, envy, jealousy, strife, you get the picture. Speak live to those things, speak life to your mind, remind yourself that you have been given the mind of Christ, die to yourself and follow Christ. As you strive to be more like Him, the words of life and truth will fill you up. What your full of is what will flow out.
Woooooo, so get full of the living breath (Holy Spirit), the living word (Jesus) and prophesy hope, prophesy peace, prophesy love, and watch the dry dead bones in your life, live!!!!! Woooooo, now GET UP, GET OUT, AND GET YOUR PRAISE ON!!! HAVE A BEAUTIFULLY BLESSED DAY! I LOVE YOU ALL!!!!
Read more...
---
G

ood
morning mighty Saints of the most high God!!!! The Lord has placed it on my heart this week about evangelism. This is to share the gospel, the good news of Jesus Christ. There are so many scriptures in the word about evangelism. Pray for laborers, the fields are white with a harvest.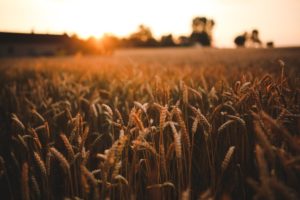 Paul tells Timothy to do the work of an Evangelist. We should all be ready to give an account of the hope we have within us. Jesus has given us the power to do this. In Acts the apostles and
other believers went out and spread the word. Jesus said to go into all the world and preach the gospel to every creature.
You who are believers were once evangelized, someone told you of the good news of Jesus. I encourage you to pray often, to speak boldly the name of Jesus and tell about how He has set you free, delivered you, healed you, filled you with the Holy Spirit!!! Tell of the miracles He has done in your life, speak about how He renewed your mind, how through renewing your mind you were able to tear down strongholds, casting down imaginations, take thoughts captive.
I encourage you to take this to your job, to your neighbor, to the grocery store, to the gas station, everywhere you go. Start with your own home and expand. Go into the hospitals spreading the Good News. There is never a lack of opportunity. This isn't just for the pastors to do, God has shown me shepherds guard the sheep, but sheep produce sheep. We who believe are sheep of his pasture, so go out to those places where no one else will, doing the work of an Evangelist, start spreading the news and begin to birth sheep as the Lord leads you where He needs you. Don't let fear keep you silent, let the pressing and the crushing produce the oil and the wine of the Holy Spirit and release it to all who are hurting and oppressed.
Read more...
---
Favor, What does the favor of the lord do for you. I hope you are ready for a wild ride. I have been in the story of Joseph. Joseph was favored by his father as well as by God. When favor hits you you may have to go through some things, some maneuvering if you will. Father often times has to maneuver you through a sequence of events to get you to your destination that He has purposed for you. Joseph was maneuvered from his fathers house to the pit, to being enslaved, to Potipher's house, to prison, then on to Pharoah's house and then to Prince of Egypt. So when you pray for favor and say " Lord lead me where you need me." be ready for some shifting, some shaking and some Maneuvering as you reach out to God for favor and for your destiny. God has big plans for you. In Jesus Name. NOW GET UP, GET OUT, AND GET YOUR PRAISE ON.
Read more...
---
What a beautiful opportunity we have each day! It's the opportunity of choice. The bible says to choose this day whom you will serve. I choose to serve Jesus. Jesus says in Matthew 25: 31-45
31 "When the Son of Man comes in His glory, and all the [c]holy angels with Him, then He will sit on the throne of His glory. 32 All the nations will be gathered before Him, and He will separate them one from another, as a shepherd divides his sheep from the goats. 33 And He will set the sheep on His right hand, but the goats on the left. 34 Then the King will say to those on His right hand, 'Come, you blessed of My Father, inherit the kingdom prepared for you from the foundation of the world: 35 for I was hungry and you gave Me food; I was thirsty and you gave Me drink; I was a stranger and you took Me in; 36 I was naked and you clothed Me; I was sick and you visited Me; I was in prison and you came to Me.'
37 "Then the righteous will answer Him, saying, 'Lord, when did we see You hungry and feed You, or thirsty and give You drink? 38 When did we see You a stranger and take You in, or naked and clothe You? 39 Or when did we see You sick, or in prison, and come to You?' 40 And the King will answer and say to them, 'Assuredly, I say to you, inasmuch as you did it to one of the least of these My brethren, you did it to Me.'
41 "Then He will also say to those on the left hand, 'Depart from Me, you cursed, into the everlasting fire prepared for the devil and his angels: 42 for I was hungry and you gave Me no food; I was thirsty and you gave Me no drink; 43 I was a stranger and you did not take Me in, naked and you did not clothe Me, sick and in prison and you did not visit Me.'
44 "Then they also will answer [d]Him, saying, 'Lord, when did we see You hungry or thirsty or a stranger or naked or sick or in prison, and did not minister to You?' 45 Then He will answer them, saying, 'Assuredly, I say to you, inasmuch as you did not do it to one of the least of these, you did not do it to Me.' 46 And these will go away into everlasting punishment, but the righteous into eternal life."As I read this I was caught up in thought by the Spirit. He asked me ," How do you treat, react, and act towards others." I thought about this ….. I hope I offer those hungry, food, those thirsty , drink and those Naked , clothing. He said to me, True food from God is His word, true drink is The living water, Jesus, True clothing is the Anointing of the Holy Spirit. As we go through this life, we are all called to go forth and make disciples. He has anointed us with the same Holy Spirit, and the same Power that rose Jesus from the grave. With this we are to go and physically as well as spiritually feed those hungry, Physically and spiritually give drink to the thirsty, and physically as well as spiritually cloth those that are exposed. When we do this spiritually, we change a life for him, as a man thinks in his heart, his spirit… so is he. When we change the way people think by giving them the word, the living water, and the anointing, they that receive it and believe it will go and recreate in others the spirit that brings freedom through the victory of Jesus. WOOOOO now GET UP, GET OUT, AND GET YOUR PRAISE ON !!!!
Read more...
---