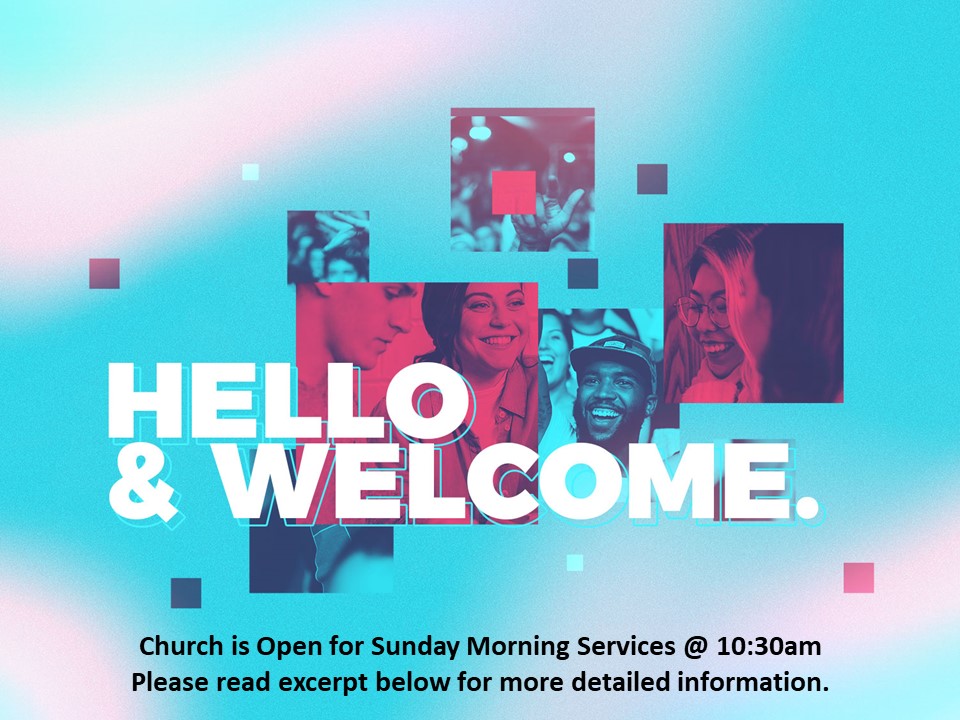 Trinity Church LFD is ecstatic to announce the church doors are now open for Sunday Morning Services.
Doors will open at 10:00am, no earlier. Children Church and Nursery Servicers are available! Sunday Coffee & Donut Hour will be unavailable. Ushers will be available to help guide everyone to the Sanctuary before and after service.We must also do what we can to social distance the best we can and ask to abstain from hugs and handshakes. We are asking for you to help in making the reopening of the church a success. In order for that to happen, your help is needed. Here are a few cautionary and helpful points:
• Remain with your family and sit together
• Crowds will be unable to congregate in foyer and fellowship hall
• Sanitizer will be available at the entrance
• Masks are recommended but not required
• No Food or Drinks Allowed
Your safety is a major priority in reopening the church doors to the public. If you do not feel ready to regather yet, you can view service online at Trinity Church Lfd on Youtube. You can also continue to give online at trinitylfd.com/give. If you are sick or feel sick, or have a compromised immune system , please stay home and follow CDC guidelines.
With Love,
Pastor Billy Montes &
Trinity Church Leadership